Modern medication tracking with Smart Pillbox review
Tags :
product review
smart pillbox
memo health
medication


The Memo Health Smart Pillbox is a combination of device and application that work together to remind you and family about taking and tracking medications.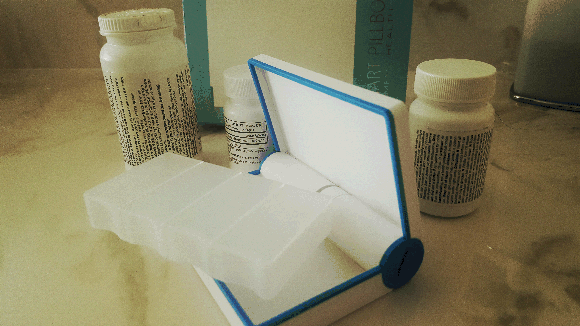 The Memo Health Smart Pillbox has built in storage containers, notifications when it is time to take you medicine and alerts when you open the case between times to prevent possible double dosage. You can change the containers, place your own pills in and even take pictures of the exact medicine to be taken. A prescription refill reminder ability is also built into the application.

The Memo Health Smart Pillbox runs on standard watch type batteries and are accessible under a screw top on the side. You can use a coin, finger or screwdriver to open the slot as shown below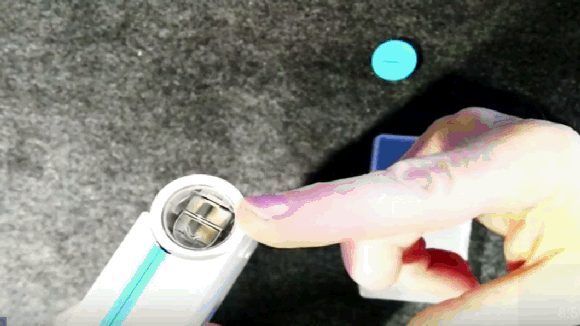 GPS and Bluetooth helps you keep track of the Smart Pillbox and warns when it is left behind or last seen. With the rising cost of medications and possible delays in emergency refills this tracking can save you time and money after one time. LED lights on the Smart Pillbox glow green when it is time to take your medication and red if you have accessed it at the wrong time. It is not aware of how many pills are left so you may get a red false alert when refilling.

Also, there is family tracking ability so you can have anyone with a Smart Pillbox show when they took medications. Imagine you want to make sure an elderly member of your family is taking their medications during the day. With the family section you can see when they last accessed the Smart Pillbox. While it cannot guarantee they took the pill (or the right now), it definitely is a great starting point.


One of the improvements we want to see is smaller trays to last at least a week. The current one (and what as found online) showed bubble packs, 2-compartments cartridges, 4-compartments cartridges or a 7-day exchange set. he exchange set was a tray of 4 compartment sets it seemed. A simple tray with seven slots makes perfect sense to us.

Look for this application and device to grow in capabilities outside of the alarms, notifications, tracking and interchangeable inserts. We imagine that application updates will happen before this even hits the market. We will update our reviews as we get more information.

Please see all the product reviews here on the IdoNotes blog and subscribe to the SpikedStudio channel or product review playlist on YouTube

Next Document | Previous Document