IBM Connect sessions database for 2016
Tags :
ibmconnect
ibm connect
lotusphere
sessions

We have begun adding sessions and content to the annual IBM Connect sessions database here at IdoNotes. With content going back to 2013 there is almost 200 total sessions, slides, demos and videos.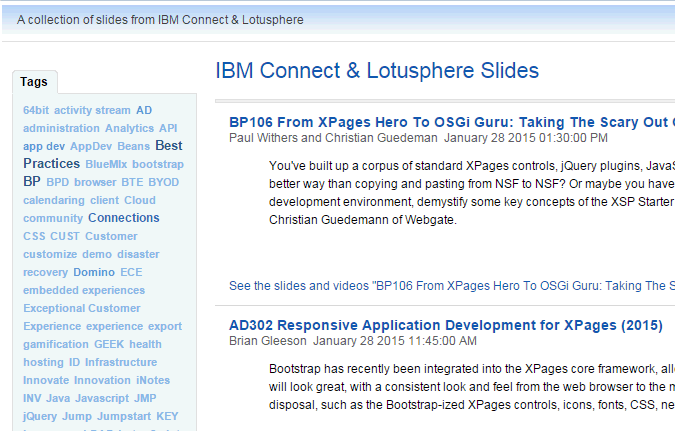 There is a tag cloud for easy sorting and on the right a breakdown by track for more sorting options. Full text searches are also available for digging into specific abstract content. So head over to the

IBM Connect sessions database

to find the slides you were missing or want to see and thank the authors!
All content is owned by the authors and is only embedded and not served directly from IdoNotes. It is only a portal to find the publicly shared content.
For sponsors, if you wish to advertise in the database please get in touch as it will get considerable traffic as new content is added.

Next Document | Previous Document