Eone Bradley Timepiece review - an amazing watch for the visually impaired
Tags :
product review
eone
Timepice
watch


The Eone Bradley Timepiece is not only a work of art, but is a timepiece (watch) made for the visually impaired. We look at the magnetic minute and hour hands and the sleek design in this review. With a titanium case it stands out when worn.

The Bradley is named after Brad Snyder. An ex naval-officer, Brad lost his eyesight in an explosion in Afghanistan in 2011.
The packaging let;s you know right away what you are in store for. As I show in the video you get a watch box that includes braille and standard type on the outside and all over the inside materials. It was an experience more than anything.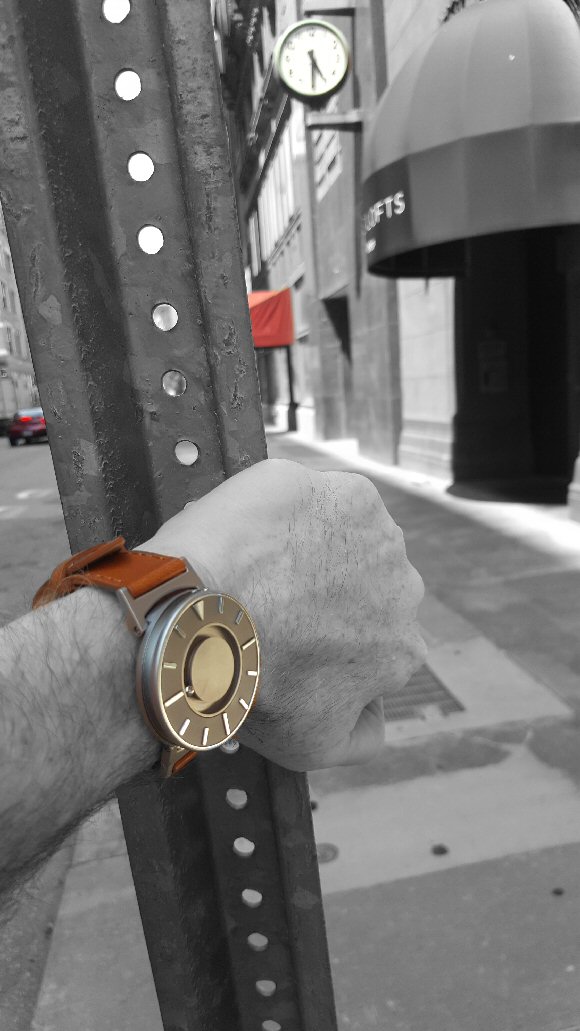 Telling time is the discreet and amazing factor. Using your fingertips you
feel
the time. The pyramid on the face marks the 12 o'clock hour. The minutes are marked in increments of five. The ball bearing on the watch face does the minutes while the outside one does the hours. It took me a day to get the minutes and two to get feeling for the hour. Imagine being able to discreetly tell time without looking at your phone or other watch types. It is really cool.
The feedback I received when wearing the Eone Bradley Timepiece was amazing. The first response is the interest in the look of it. Once I explained who it is really designed for it was cool to see people immediately think of relatives and friends that were visually impaired.
The watch is a single titanium case giving it smooth and rounded edges. As for water resistance,
it can be splashed or a quick dip like washing hands. It is not for water sports.
The battery is easily changed by removing the back cover we show in the video. It uses a 371 button cell battery that should be good for a couple years. Even with the four screws I would take it to a jeweler to prevent scratches or stripping the screws.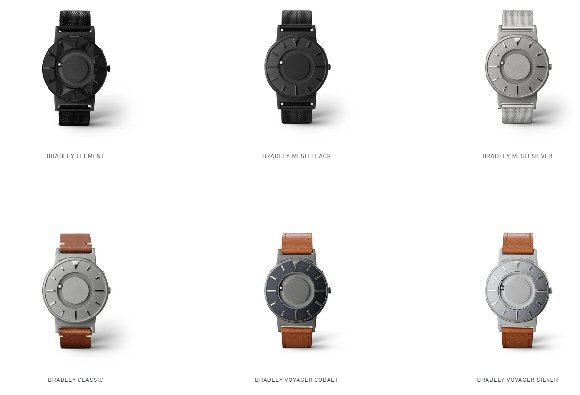 All sales include a donation to Eone primary partner
The Seeing Eye
. One of the oldest existing guide dog schools in the world. Currently this watch series is only available on their website at
https://www.eone-time.com/
Disclosure: Eone sent this for a fair review and I can say I was impressed with the packaging down to the timepiece itself. No guarantees were given but this lives up to expectations.

Next Document | Previous Document