IBM issues withdrawl statement about MaaS360 from On-Premises
Tags :
MaaS360
IBM
cloud
mobile

In a shock to me, IBM has issued a withdrawl announcement for IBM MaaS360 On-Premises. This will end marketing as of Aug 12th 2016 and ends support on January 29 2018.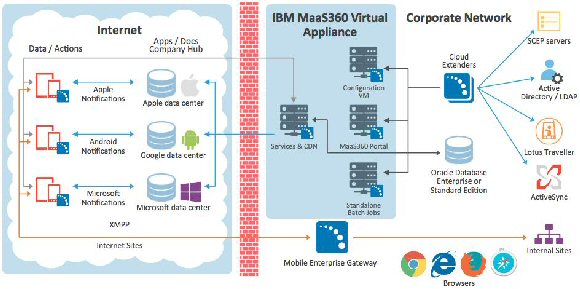 A: This announcement covers both End of Marketing (August 12 2016) and end of Support (Jan 29 2018) of the IBM MaaS360 (MobileFirst Protect) on-premise product. The SaaS version of the product is not part of this announcement.
From the announcement, they are betting it all on the cloud and how organizations will want this cloud based and managed. On premises sales in 2016 only represented 6.2% of the overall earnings in key markets such as Europe according to the doc linked below.
Other very important items to note
There is no tool or path yet defined for migration of your on premises deployments to the SaaS model for existing customers.
The beta for IBM MaaS360 wth DB2 that has been ceased.
Any current bids or RFP responses that included on premises solutions are being moved to SaaS models immediately. No new features that were in the piepline will be delivered to on premises deployments.
No new releases and only fixes will be issued for the current 2.4 release
See the IBM document with the MaaS360 announcement
right here

Next Document | Previous Document