Lotus Blogger and Technical Search widget now in Lotus Greenhouse
Tags :
Widget
search
PlanetLotus
blogger
help


I am happy to announce that the Blogger Search Widget I keep updated for your search needs is now listed in the Lotus Greenhouse solutions catalog! It passed all the tests and you can easily drag and drop right into your client.

Head over to the Lotus Greenhouse catalog and grab your widget (it is not a plug-in, a widget). Please leave any comments and a rating if you so desire. Let me know of any issues.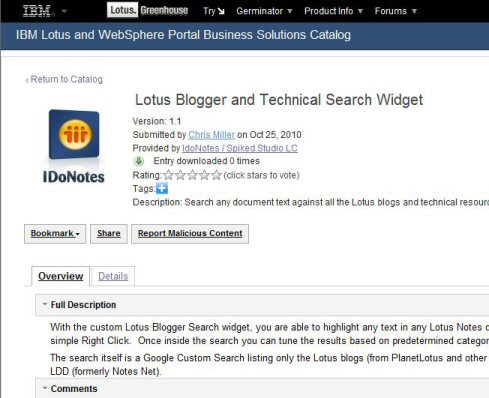 Next Document | Previous Document