Is Domino 9 compatible with Sametime 8.x server products? Kinda
Tags :
Sametime
Domino 9

As we roll out IBM Domino 9 the question of is IBM Sametime 8.x supported comes up quite often. In a way, yes it is. Luckily IBM has prepared a bunch of answers.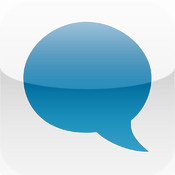 The first thing that should be noted is that
IBM Sametime
cannot be installed on
IBM Domino 9
servers. There is no support or supported plans. You must install a Domino 8.5.x server to support IBM Sametime. Domino 9 will not be supporting the older versions. Instead look to the new Sametime 9 beta announcement that came out.
Next you should note that you can run a Domino 9 directory on the Sametime 8.5.x server without any issues. That is supported by IBM. So making your mail, Lotus Traveler, XPages and application servers to IBM Domino 9 is a great idea. This includes iNotes against a Sametime proxy server.
Good luck with the upgrades. Any other questions?

Next Document | Previous Document