IBM Watson gets a ride in GM cars with OnStar Go
Tags :
watson
GM
onstar

GM has pushed the OnStar service ahead with the incorporation of IBM Watson into OnStar Go. GM is calling it the first cognitive mobility platform". A car that starts to think about your surroundings?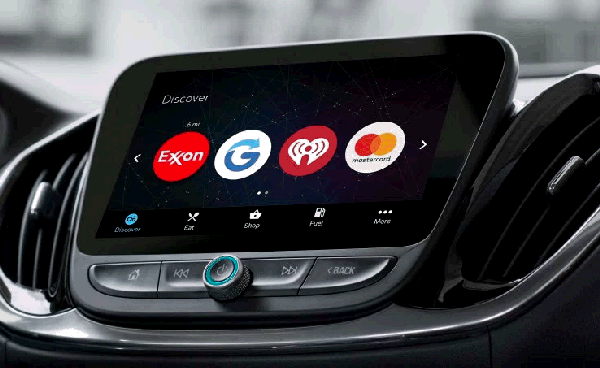 The idea is that OnStar Go will deliver personalized content and information via the screen above as it learns your behaviors and needs. It also takes into account your surroundings to show you things like gas and even pay from the car.

Combining OnStar's industry leading vehicle connectivity and data capabilities with IBM Watson APIs will create experiences that allow drivers and passengers to achieve greater levels of efficiency and safety. These experiences could include avoiding traffic when you're low on fuel, then activating a fuel pump and paying from the dash; ordering a cup of coffee on the go; or getting news and in-vehicle entertainment tailored to your personality and location in real time.
They have a few brands already on board for the launch in 2017 of OnStar Go such as ExxonMobile, Glympse, iHeartRadio and Mastercard. You can see the IBM press release
right here
for even more info

Next Document | Previous Document