External User Registration Application - free from Turtle Partnership
Tags :
registration
lotus connections
Domino

Gabriella Davis, on the Turtle blog, announced the availability of the Domino based External User Registration Application they have written and use for customers. This app makes setting up external users for accounts so simple, including allowing self registration. This will help companies with IBM Connections, IBM Sametime and apps in Domino itself.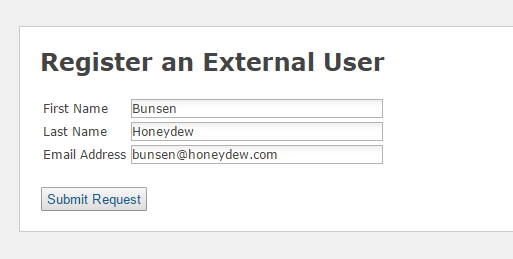 There is a simple configuration or, and I recommend, let Gab and her team do a few hours of work to configure and tune it for you! If you choose to do it yourself know that the app is delivered with no warranty and is distributed freely

THE SOFTWARE IS PROVIDED "AS IS", WITHOUT WARRANTY OF ANY KIND, EXPRESS OR IMPLIED, INCLUDING BUT NOT LIMITED TO THE WARRANTIES OF MERCHANTABILITY, FITNESS FOR A PARTICULAR PURPOSE AND NONINFRINGEMENT. IN NO EVENT SHALL THE AUTHORS OR COPYRIGHT HOLDERS BE LIABLE FOR ANY CLAIM, DAMAGES OR OTHER LIABILITY, WHETHER IN AN ACTION OF CONTRACT, TORT OR OTHERWISE, ARISING FROM, OUT OF OR IN CONNECTION WITH THE SOFTWARE OR THE USE OR OTHER DEALINGS IN THE SOFTWARE.
Visit the
Turtle blog
for more information, screenshots or to just thank them for this awesome free directory and registration tool

Next Document | Previous Document