Denny's Inc leaves Lotus Notes citing inefficient and not mobile first
Tags :
GAFB
Domino 8
migrate

According to numerous press releases, Denny's Inc. has migrated away from Lotus Notes to Google Apps for Business due to being inefficient to manage and not mobile first.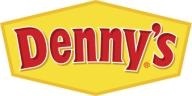 The press releases all have statements quoted from the CIO names Alex Lewis. I wanted to summarize and talk about a few areas.
Denny's operated an on-premise Lotus Notes email system for many years. The environment resulted in many complex and cumbersome Lotus Notes applications. As the company streamlined its operations, the application environment had become inefficient to operate and manage
This in itself says it was an IT management issue, not a software issue. Becoming inefficient to manage is management. It says so right there. IBM Lotus Domino has only added capabilities. We do not know what version they were on, but the way these releases are written it is slanted to make the software to blame most of the time. Here is where it takes a stab that made no sense
With a major application migration, Denny's CIO, Alex Lewis, was committed to finding a platform that would provide a modern, mobile-first interface for its employees. He also wanted a solution that could ignite collaboration across the company, its restaurants, its franchisees, and its business partners
That sounds pretty much like IBM Lotus Notes, IBM Sametime and IBM Connections to me. But somewhere along the way they were convinced another platform offered all of this. They announced the migration to Google Apps for Business (BAFB).
During the 8-week implementation, mail, calendar, and contact information was migrated to the Google Apps environment and the foundation was established for adoption of Google Drive, Sites and Hangouts.
You can read more at the Digital Journal
here

Next Document | Previous Document