What's New in IBM Connections 5.5
Tags :
ibmconnections
cloud

IBM has finally announced some of what's new in IBM Connections 5.5 due soon for everyone. Some of the highlights of enhancements include nested folders and:
A new user experience theme. Not much else to say but a new theme.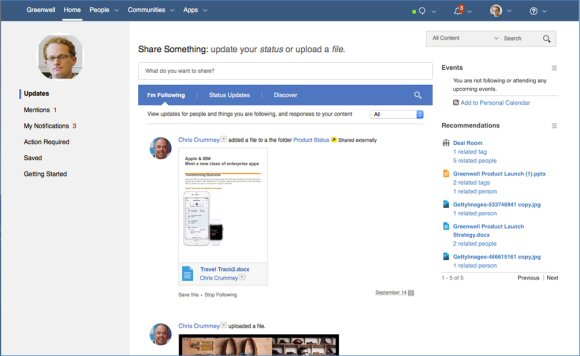 Communities get new looks and feel with new features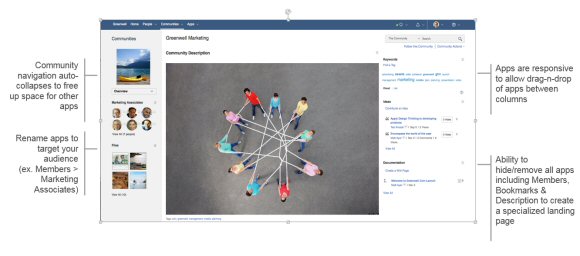 You can also now:
add events to your personal calendar
Discover private communities
Better organize communities
Control email notifications so much better (not like what I had to blog about before)
Real-time alerts
Smart type-ahead search
Boost your own content in your search results
Stream roll up
Rich text editor enhancements (oh look a permanent pen)
Save as office integration
and more...
And from
the blog
of Luis Benitez we have the following additions:
IBM Connections 5.5

Organize your documents, presentations and more into your own nested folder hierarchy in Personal and Community Files
Brand new file viewer experience which allows you to find the content that you need faster and review it quickly without having to download
Build powerful team sites specific for your team needs (e.g. HR, Sales, Marketing, etc) with new configuration capabilities such as:
New community layouts and community overview page
Responsive apps so you can just drag-n-drop between columns in one motion
Rename apps based on your audience
A brand new Rich Content app which you can use for announcements or embedding content from the web
Smart type-ahead search to find what you need instantly
Enhancements to the rich text editor such as permanent pen, sort table data, and more
Real-time alerts on your desktop (for HTML5 browsers) to notify you when content needs your attention
Straight from the
IBM press center
comes the following blurb:
IBM Connections V5.5 includes capabilities that help with the customization of online communities, making them more engaging and useful for the members. Files can be organized more effectively, making it simpler to locate the information that you need for your projects. Notifications are easier to access and are designed to improve your ability to respond to important business needs as they emerge.
You will be able to read more in the coming weeks and at
IBM Connect 2016
for sure.

Next Document | Previous Document