Updatesite.ntf is now open sourced - I disagree with that idea
Tags :
Domino 9
updatesite
OpenNTF
open source

IBM announced that updatesite.ntf, the site update template provided with the Domino server, has been open sourced and sent to OpenNTF, I think this was a mistake for a key system template.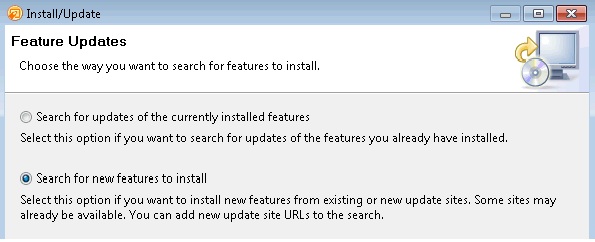 The updatesite.ntf template is used to deploy plug-ins, composite applications, and XPage extension libraries to the IBM Lotus Notes client. Well in theory it was supposed to, but I have written on that topic before. It was also supposed to be able to update the Notes client at some point, but that will not happen with the way the Standard IBM Lotus Notes client is written. Here is the announcement quote:
With the Apache licensed update site template OpenNTF developers can now put their own extension libraries in update site databases and package them in their project releases
So this is saying you can make the database available but that has always been possible. The database itself already has a native ability to import other updatesite.nsf databases since it inception.
The whole idea of the database was to allow developers of applications to send you their plug-ins in quite a few formats
their own updatesite database that gets imported
a zip file of their feature to get deployed
a local update site
All of these allow developers to send you items to be placed in controlled update sites and also set the URL references inside them to point to their own update site database for added security and deployment controls.
I think any system type database should remain under IBM direct controls and not be open. I also know that this database has not really been updated with enhancements since creation which leads to another whole posting on support for the plug-in model.
What are your thoughts? Should this or all system databases go open source to allow you to tweak IBM Domino server installs?

Next Document | Previous Document