The magic Lotusphere 2012 Pretzel Cookie
Tags :
Lotusphere
pretzel cookie

It seems that there is much debate over this tasty treat delivered in our box lunch on Thursday. I made it a point to tell my session attendees about it and to hunt it down. Many even gave me extras as we headed out to collapse along the lake and enjoy some sun. (Some got way too much sun that afternoon *cough* mooney *cough*)

Well the cookie is a fine balance between not being too salty from the pretzels and not too sweet from just the cookie. The immediate way it melts in the box lunch is a sure sign that you do not need to eat it all at once, or suffer possible stomach ache.

Many of you despise it, that is fine, we will take the extras. Others are still non-believers and many have not seen it. So I bring to you a simple picture.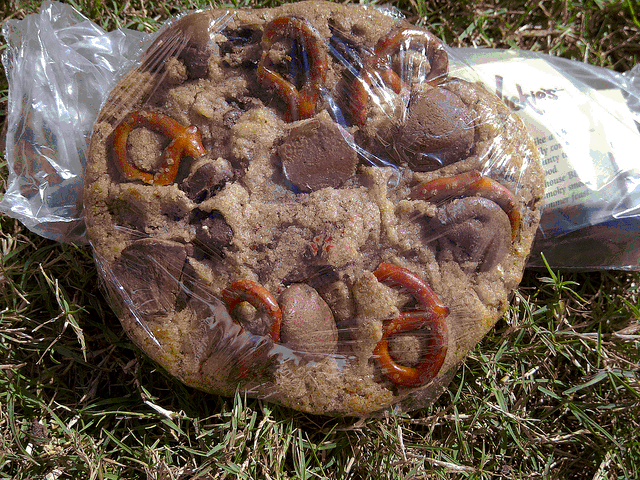 Next Document | Previous Document