SNAPPS and IdoNotes launch free search plug-in for Lotus Notes
Tags :
Google Custom Search
CSE
plug-in
Lotus Notes
LDD
Notes Net

I am happy to announce that Julian Robichaux, of SNAPPS, has taken his LDD Search (Lotus Developer Domain or Notes Net as many of us know it) and added my Lotus Blogger Search to create a one stop plug-in shop for searching for all the technical information you need.

This awesome free plug-in adds a search option to the upper right of your Lotus Notes 8 Standard client as shown below. It then opens a multi tabbed window so you can see your results for each part of LDD and the custom blogger engine.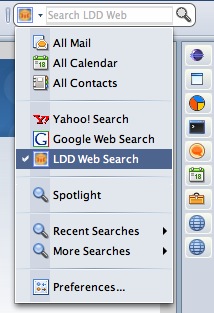 As long as you have rights in your Lotus Notes client, you simply drag and drop this into your widgets and it does the rest. Incredible work from Julian and I am happy to have the blogger search included as well to help you find the information you need.

Next Document | Previous Document