September 2012 Sys Admin Tips is out on LotusUserGroup.org
Tags :
IBM Connections
IBM Connect
Lotusphere
LotusUserGroup
Sys Admin Tips

This month I talk about the end of another era with the renaming of Lotusphere to IBM Connect. From there I move into:
A reader asks about Office 365 comparison to Lotus Notes
Poll Results: What is the primary mobile device in use at your organization
IBM Connections 4 and immediate fixpacks
Finding good resources
Related posts:
I post
all the Sys Admin Tips links each and every month
Visit the
Connectria website
today and find out why we offer the best in Lotus Software hosting and management.
Eat.Sleep.Host It is what we do.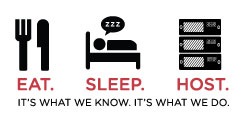 Next Document | Previous Document