Project Hawthorn - Microsoft Outlook 2013 support for IBM Domino
Tags :
Project Hawthorne
Outlook

At the MWLUG keynote, Scott Souder announced the Project Hawthorn initiative which will be a deployable add-in for Microsoft Outlook 2013 to hook to the IBM Domino server via ActiveSync.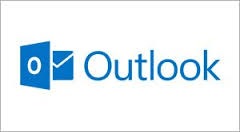 This add-in will utilize Microsoft deployment into Microsoft Outlook 2013 (only 2013 and on Windows only) connected via ActiveSync to hit Lotus Traveler. This allows you to access IBM Domino via the Microsoft Outlook 2013 client. The local .ost file in the Exchange based format will store the data. ActiveSync stores the synchronization against the back end nsf. This provides data fidelity and no MAPI interaction.
This will also bring better calendar capabilities together between Microsoft Outlook 2013 and the Domino server. This has been a huge pain in the ass for some time with integration.
This is not DAMO, keep that in mind. This is using the native ActiveSync built into the Microsoft Outlook 2013 client providing better expectations right away.
I will have more information shortly. I have to run to go present, sorry!

Next Document | Previous Document