New in Blackberry OS 10.2.1 is IBM Lotus Traveler connection type
Tags :
Blackberry
Traveler

I upgraded my Blackberry Z10 to OS 10.2.1 to get my hands on a ton of new features. IBM Lotus Traveler now shows as an account type when adding email, calendar and todo.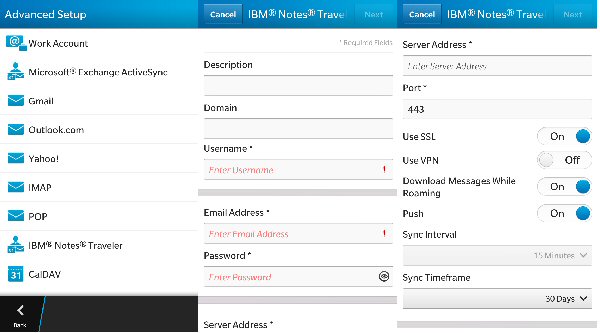 I was surprised at the number of new features, not just fixes, that are available in this release. http://crackberry.com/whats-new-blackberry-os-1021
See my posting comparing the Blackberrry Z10 and Q10 devices. See more updates and hands-on with the BlackBerry 10 devices on BlackBerry Today.

Next Document | Previous Document