Kyto Activity and Sleep Monitor review
Tags :
product review
Kyto
activity
wearable

My Kyto Activity and Sleep Monitor arrived promptly, but the box suffered some damage. Luckily the unit seemed to have no damage at all. I immediately placed it on the charger before any testing and immediately noticed the custom connector. More on that later.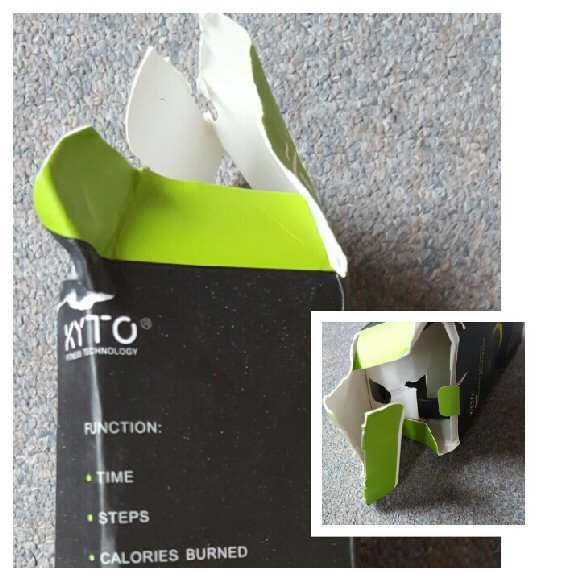 Once I had it charged up it was time to try it on, get it synched and give it some testing. Let's walk through the hardware, application and overall opinion. I am typing most of this as I discover it.

Hardware
The hardware is rated as waterproofing grade IPX6. This generally means it can be worn in the shower and sustain some heavy jets of water or rain. Swimming or diving are definitely not possible. You can only submerge it in water for three minutes continuously. The official IPX6 standard can be found here for a longer explanation.

Having a unique charging connector is always something I dislike. Micro USB is becoming more of a standard across devices. Now I have to keep up with this one. I did like that it was magnetic and stuck well to the back of the Kyto Activity Monitor. Full charge time is listed as two hours and I found that to be fairly accurate. However, the device would always show charging on the screen and never something to say completed. It did show a full battery icon so I presumed it was ready.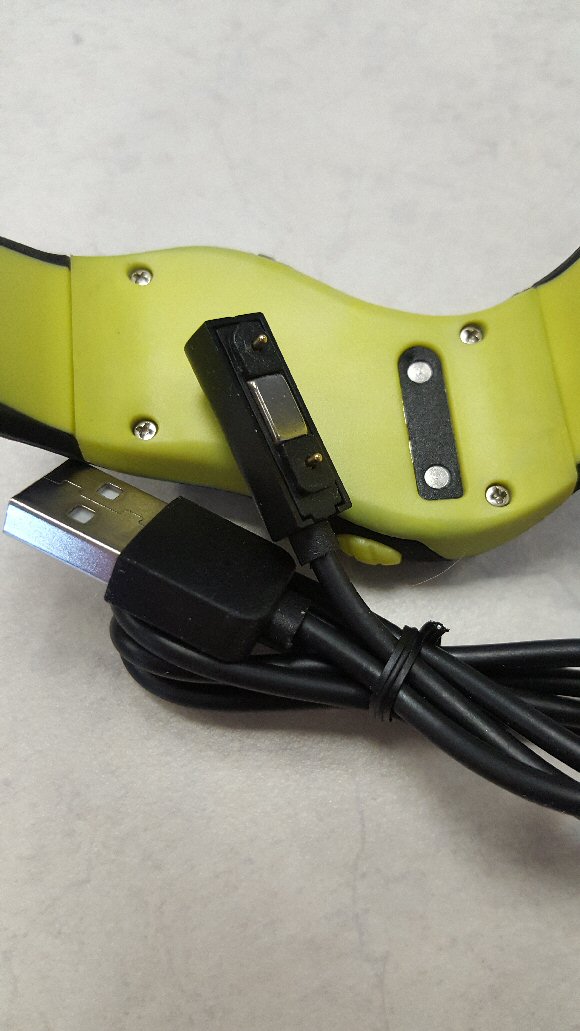 The band is silicone with a two pin clasp. It definitely stays locked in place. I wore this refereeing, taking on and off jackets and racquetball. It held in place well. However, the shape of the device is odd. You have to turn your entire wrist to see the screen. I personally found it awkward to do. It sits at an odd slant while on your wrist. So one edge always presses against one side of your wrist. I let others try it on to the same reaction.

Battery life was estimated at five days in the product documentation. In my testing it easily did the five days with normal usage, synching and checking status through the day.

With only two buttons on the Kyto Activity Monitor you can easily operate it by touch through the six modes. Using the bottom (green) button you click through the following menus:
Time - yes just like a watch
Steps Taken - actual steps it has tracked
Kcal burned -
Miles walked - this can be set to kilometers also
Time walked - a cumulative count of time up and moving
Challenge - the percentage against your daily goal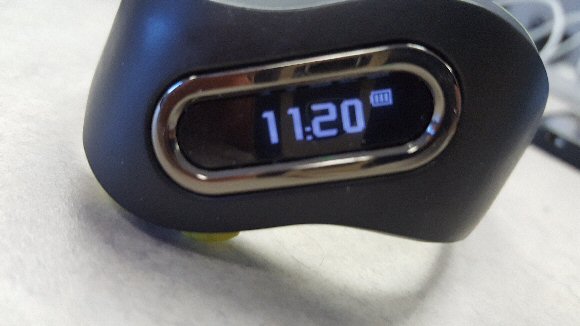 The sleep mode and tracking is manually activated by holding the green button until the LED screen shows
Sleep
and stars. Holding it down again brings it out of sleep tracking and back into activity mode. I have another tracker that automatically tracks sleep so I often forgot to start sleep mode or take it out when waking up.
Application
I made the mistake of relying on a search for the device name or even the product manufacturer name. Neither found the needed application in the AppStore or Google Play. They do have QR codes on the instruction booklet to help. Presuming you have a QR reader. If not you need to search for SmartFit-wristband and you will find it right away.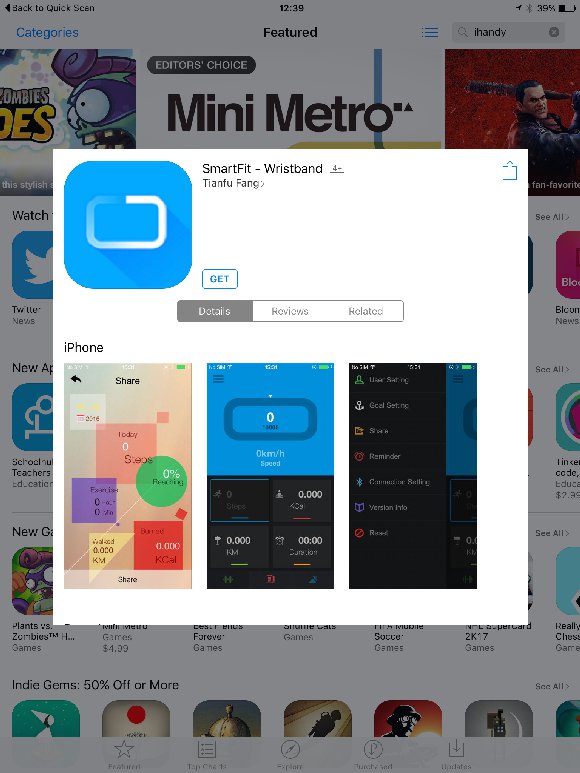 The application is quite simple in my opinion. There are limited menu options and configuration settings. The hardest time I had was connecting the
Kyto Activity Monitor
. It always saw it as available but never seemed to connect. Once I figured out that you had to allow the connection on the actual wrist monitor, it synchronized easily.
The main screen is easy for anyone to understand. A simple diagram of a running track sits at the top showing progress against your daily step goal. Then four smaller areas for the other items tracked. All were easy to see your progress.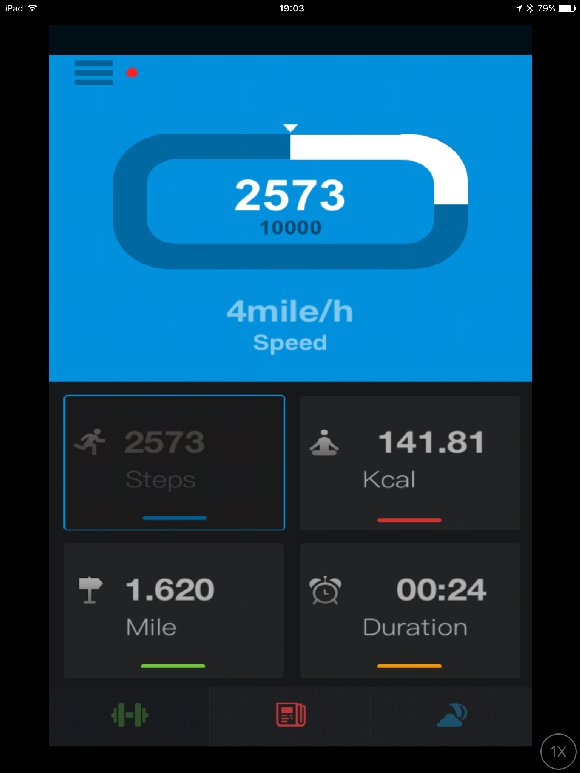 The history mode at the bottom of the application never showed any past stats. I could only ever see my daily stats for the day I synchronized. That disappointed me. I was glad I was wearing another tracker for comparison purposes to not lose daily data. I could not find anything to explain where the data went.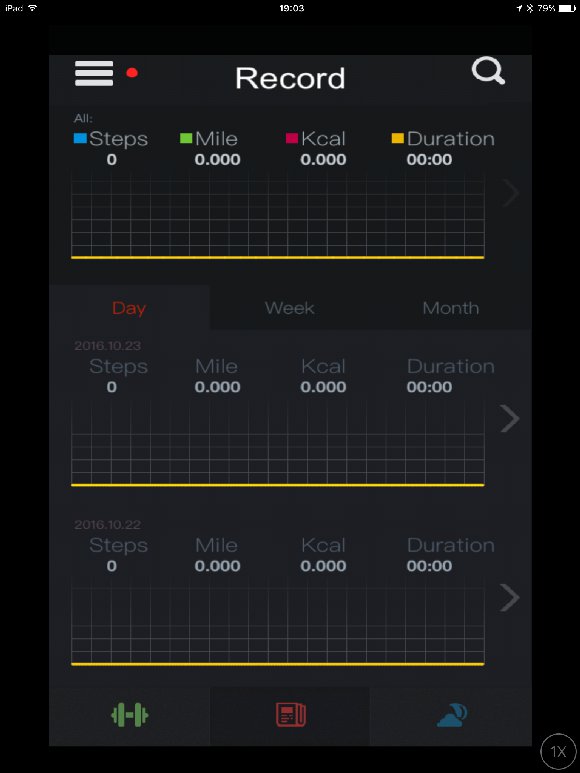 Conclusion
The
Kyto Activity and Sleep Monitor
has a cool look. The LED screen was simple to read and scroll through. The tracker lasted just under a week on a single charge. I dislike having a custom charger to take care of though. Being magnetic was nice but you cannot just plug this in any time with a common micro USB charger. Being daily water resistant makes it a nice basic workout device.
I did not like that the application was not found using the Kyto name. This seemed generic to me and the simplicity of the app showed it. The application needs some enhancements and features to make it more useful.
You can grab yours today on Amazon (affiliate link) at
http://idonot.es/kytosmart
. Also if my reviews are helpful, even if not buying, click the Yes on Amazon and the thumbs up on YouTube. Please see all the
product reviews
here on the IdoNotes blog and subscribe to the SpikedStudio channel or
product review playlist
on YouTube . Thanks to Xberts and making me a
Xberts Pioneer
to get access to these for review.

Next Document | Previous Document