iPhone Lens Kit Showdown for 6/6S/Plus YOPO vs DAOTS
Tags :
product review
iPhone
lens
zoom

I had the chance to test out multiple lens kits for the iPhone 6/6S/Plus recently. Here is the YOPO and DAOTS lens kit showdown and the reviews with links.

YOPO Camera Lens Kit
The box for the YOPO iPhone Lens kit comes packed with surprises. A carrying bag for the tripod, zoom lens, fish eye, wide angle and a macro lens are all inside. I preferred this kit of the two with the better tripod, counter weight and overall look. The phone cases themselves were identical and were there to only attach the lenses. Not to protect the phone.

See my entire review with video for the YOPO iPhone Lens kit right here.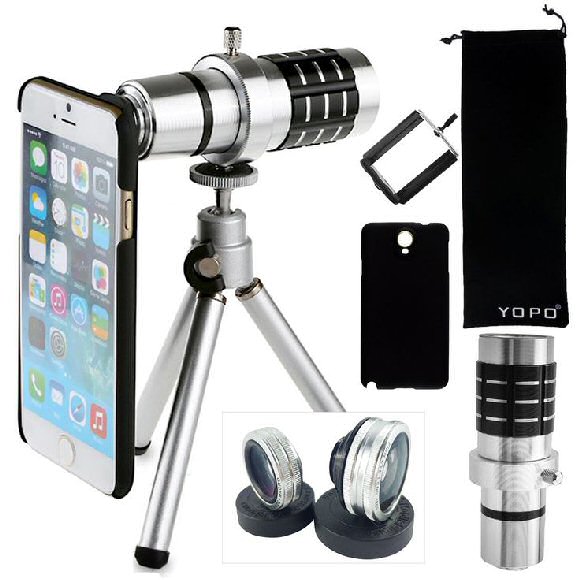 DAOTS DT-00092 iPhone Lens Kit
This DAOTS DT-00092 iPhone lens kit also has quite a bit in the bag including the zoom lens, fish eye, macro and wide angle lens. One addition to the above is a smaller clip that lets you put the small lenses on the clip and then quickly put those on and off. The zoom would be quite large and have to use with the clip itself I found and tends to slide. See my full review with video for the DAOTS DT-00092 iPhone lens kit right here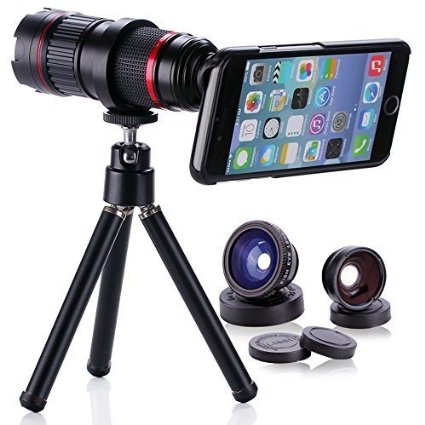 Summary
I prefer the YOPO total kit for overall quality and look. However the little clip from the DAOTS kit is extremely helpful for quick use of the smaller lenses.

You can order the YOPO iPhone Lens kit or the DAOTS DT-00092 iPhone lens kit right now at Amazon. See my review video on the Amazon page and please click yes that the reviews are helpful. (These are affiliate links)

Also, see all the product reviews here on the IdoNotes blog, my Amazon profile and subscribe to the SpikedStudio channel or product review playlist on YouTube

Next Document | Previous Document