IdoCheckin is here for Lotusphere and IBM Connect 2013
Tags :
IdoCheckin
Lotusphere
IBM Connect
Foursquare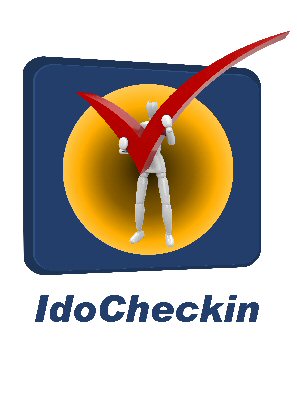 IdoCheckin
is back for the fifth year at
Lotusphere
and
IBM Connect 2013
due to your continued requests over the years. It really helps simplify finding people ad seeing where crowds might be.
The growth in 2012 was heavily attributed to
Ben Langhingrich and his amazing FREE Lotusphere sessions database
he spent countless hours developing. It was then hosted by
The Turtle Partnership
who brought the application to mobile devices.
IBM talks constantly about location and mobile, so why not continue to showcase and grow it during Lotusphere 2013 and IBM Connect 2013 in two weeks? Here is a refresher for you.
New locations?
Every meeting room, public congregating area and more at Lotusphere has already been mapped. You will be able to check in everywhere you go! There is a main check in for

Lotusphere 2013

and also for IBM Connect 2013 to let us know you arrive on site. From there, pick anyplace and share.
Is there prizes again this year?
Mayors at the end of the week for some randomly selected locations will have Bags 'O Schwag shipped to them (courtesy of

Consultant In Your Pocket

and

Spiked Studio Productions

).
How many locations will there really be and what about duplicates?
Have no fear. Duplicates will be merged together daily. The goal is to have pretty much each room and main area (like the Dolphin Fountain) available. Being able to find friends and make swarms is the goal here. I would love to see everyone get a larger super duper or epic swarm badge. If you do not find a site, create it yourself or let us know and I will make sure it gets created shortly.
Ok, so I am in and want to participate. Where do I get the client, find friends and get started?
This is the easy part. You can get a client for most types of phones, and even use the web interface.

iPhone/iPad/iPod

,

Android

,

Blackberry (Appworld link)

,

Ovi

and even more on the Foursquare site.

You can make sure to add

myself

and the

Lotusphere relay

account. From there make sure you let it search against your Twitter, Facebook or other friends to get started. On site just find people checking into places like you and add them in!
Look for more news coming shortly. I created additional pages last year to show links and iwdgets for more of the locations to keep you up to date.

Next Document | Previous Document