IBM Sametime for iOS update 8.5.2.5
Tags :
Sametime
Sametime Proxy Server
iOS
Apple
mobile

As I deploy more and more with the Sametime Proxy Server for customers hosted or managed Sametime environments, it is good to see IBM actively pushing ou fixes, enhancements and changes. Yesterday they released Sametime 8.5.2.5 for iOS.

Enhancements include:
Improved chat history functionality
Performance on resume when Sametime was in background
Share your location
iPad Retina display support
Mange settings from the native app
While this doesn't look like a ton of items, each one marks usage improvements for the mobile users.
Related postings:
Additional mobile controls for Sametime Proxy Server 8.5.2 IFR1 announced
Saying goodbye to Sametime Connect stand-alone and integrated clients
Visit the
Connectria website
today and find out why we offer the best in Lotus Software hosting and management.
Eat.Sleep.Host It is what we do.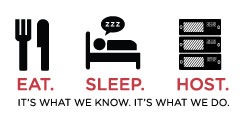 Next Document | Previous Document