IBM ConnectED 2015 conference tracks
Tags :
ConnectED
IBM Connect
Lotusphere

IBM has placed the ConnectED 2015 tracks online for the January 25-28, 2015 event replacing IBM Connect/Lotusphere. Gone are BOFs and Show and Tell but a new tracks take theirs place.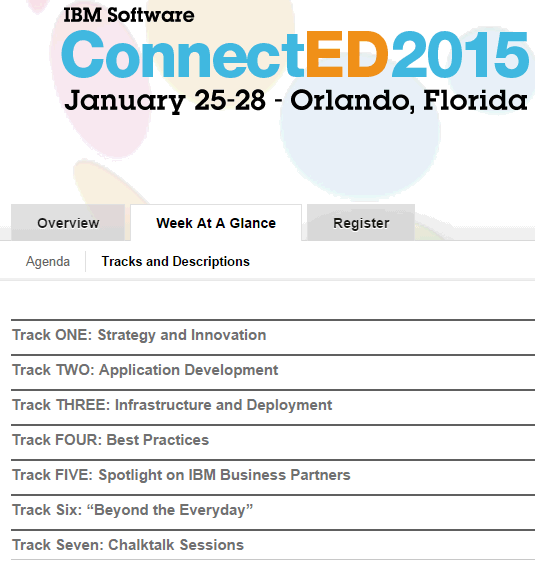 IBM has introduced Chalktalk Sessions in track seven to replace BOFs. This means a more interactive and open communication approach to the early morning/late evening sessions. Also new is "Beyond the Everyday" which gets itself in quotes and seems to place the Show and Tell track.

The rest seem to be pretty close to the same. See more and register early for IBM ConnectED 2015.

Next Document | Previous Document