Harbour 2 case for iPhone 5 from STM product review
Tags :
iPhone
product review

STM sent over their Harbour 2 case for the iPhone 5/5s (there is also a 5c model) for a quick review. The case is made of thermo polyurethane (TPU) and gives a snug fit and good corner protection.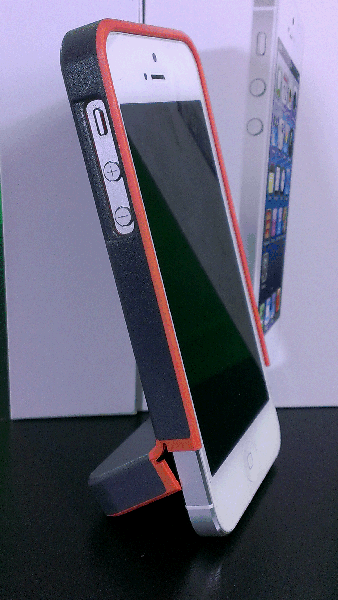 The main purpose of the case is the hinged design on the bottom. The hinge allows you to fit the phone into any doc station or simply use it as a stand as I did in the picture above. All the ports were easily accessible with the case on and closed.
It comes in a variety of colors and can be found for under $8
all over Amazon right here.

Next Document | Previous Document