Happy World Backup Day!!
Tags :
backup
cloud

Of course we need an official World Backup Day and they made one. March 31 2014 is the day you promise to backup all your important files. Back them up to something, anything. The cloud, a USB drive, Google or even floppies (ok not that).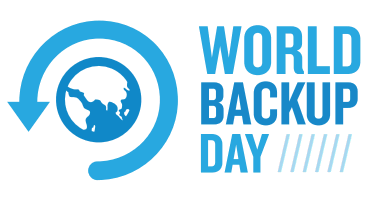 THE WORLD BACKUP DAY PLEDGE
"I solemnly swear to backup my important documents and precious memories on March 31st."

I will also tell my friends and family about World Backup Day - friends don't let friends go without a backup.
So what will you do for World Backup Day?

Next Document | Previous Document