Lotus Notes 8.5.2 cd5 Client Start with Operating System Option
Tags :
Lotus Notes client
8.5.2
operating system

The new cd5 build of Lotus Notes 8.5.2 (disclaimer: still in beta) has a few new options, as shown below, to begin some of the Lotus Notes processes with the native operating system.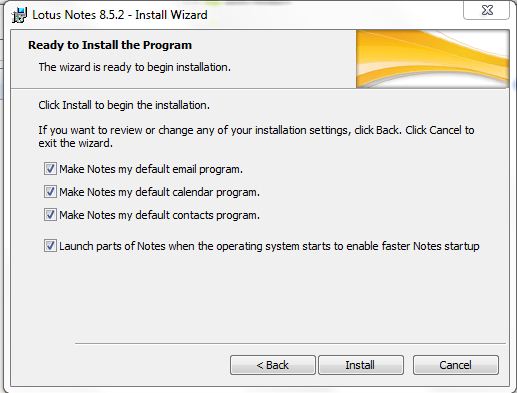 What this means for you, as a user or administrator, is that to give a better usability experience with Lotus Notes client, part of the processes can be configured to launch at operating system time. The thought being that when the user launches the Notes client they will see a shorter up time. There is no hard data or number for how much longer it adds to the operating system boot or how much memory it uses in the background. Also, if it goes away when you close the Lotus Notes client on the desktop or does it stay in the background on the operating system waiting for next launch.

Next Document | Previous Document