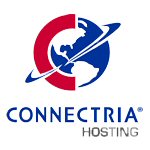 Connectria
is happy to announce we were ranked the
number one cloud provider
in response time and availability aggregated for 2012 by
CloudSleuth.net
ahead of Rackspace, Google and Amazon.
From
Sys-Con
:
Connectria Hosting, a global managed and cloud hosting provider with cloud data centers in St. Louis, Philadelphia and Dallas, has been recognized as the 2012 Top U.S. Cloud Provider as reported by ReadWrite.com.
Connectria's Cloud received the highest overall ranking when measured by average response time, availability and consistency based upon Compuware's CloudSleuth, an independent cloud performance monitoring service
The local news stations were kind enough to pick up on the story and featured us in a story you can watch above.
Our CEO Rich Waidmann, took the task of handling all the media and had a great quote in
MarketWatch
and other magazines/websites:
"We're very excited to be recognized as the industry's number one cloud provider," Connectria President and CEO Rich Waidmann said. "Given that Connectria's Cloud was compared against all other providers over a full year demonstrates that our number one ranking is no fluke."
So if you have been debating who to use for any of your cloud hosting needs, there you go. We offer cloud computing, managed hosting and custom hosting for more than 1,000 customers in over 30 countries worldwide.